About
About Intrinsic data solutions, Inc. (IDSI)
IDSI is a company that specializes in B to Y solutions. So what's a B to Y solution? Think of it like this: you know where you are now, you know where you want to be – that would be A & Z. B to Y is everything in-between. We help you figure out what those pieces are, how to make them happen, and make you a happy, satisfied customer.
It's a four-step process.
01.

DISCOVERY

We begin by meeting with your project team to learn about your company's specific goals and requirements.

This discussion and future interactions help determine what processes will be required while also ensuring that any needed custom applications are well-suited to your business.

We may also assist your team in identifying techniques that can be streamlined and modernized to make the shift to a more modern work environment more manageable.

Finally, by focusing on your organization's needs, we can assist your team in understanding the many software solutions available and reaching a clear consensus on which options are ideal for your firm.
02.

IDEATION / DESIGN

During this phase, we take the discussion artifacts (notes, screenshots, mockups) from the first phase and create documentation to provide us with the road map to get where we need to go.

Since we offer various services (Salesforce, Website Development, Project Management, and more), not all processes will require the same documentation.

In a nutshell, our goal during this stage is to clearly define who will be using the final output, what will be included, and what type of error handling will be in place. Because of this, we ensure the proper expectations are set for the teams working on what is being done.
03.

DEVELOPMENT

Each project is different.

We take the milestones and documents discussed during this phase and start making them a reality.

For Salesforce work, we will do the development in a sandbox separate from the production environment. Testing scripts will be developed and then moved to a production sandbox to ensure that we work close to the actual working environment. Once you, the client, are satisfied that everything is working correctly, work will be moved to the production environment using Salesforce best practices (changesets, etc.)

Functional wireframes and prototypes are developed if we work on a non-Salesforce website. Our preference is to work on DIVI websites created in WordPress.
04.

DEPLOY / MONITOR

Of course, the job isn't done after the coding or the administrative tasks are completed.

As an example, in the case of a new CRM System, early on, learning to utilize your company's new management system, Salesforce, can be difficult, especially if employees and managers are still using your old fragmented system. Typically, no one enjoys change at first.

We can provide essential training and assistance to help employees find answers to their issues and transition to Salesforce. The training covers several important topics, such as dashboard setup, Salesforce automation, and project management, and takes the time to address any issues you may have about your customized system. In addition, support services are still available to help your IT team and other employees learn to use the new system.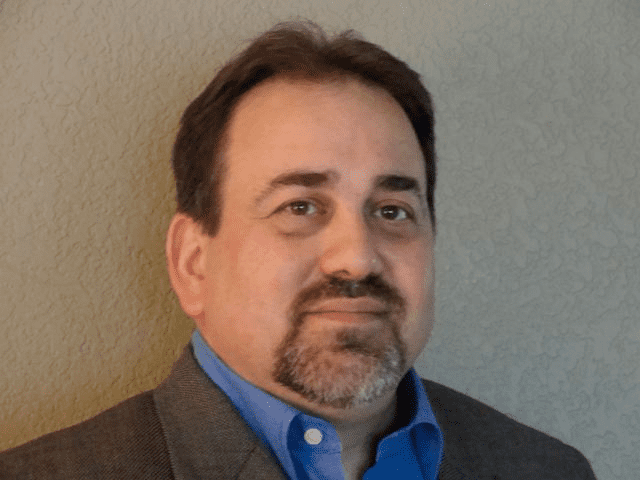 Dave Galligher
CTO, Founder
I have over 40 years of IT experience in multiple languages, platforms, etc. I have worked with various companies and was responsible for generating millions of dollars in revenue for employers. In addition, I am experienced with onshore and offshore development, contract negotiation, and all levels of management.
Before founding IDSI, I worked as the CIO for a global accounting software company that delivered real solutions to over 20,000 retail, wholesale, nonprofit, and service-based businesses.
Before that, I established my firm, Datalogic, initially based in the Seattle metropolitan area. During my career, I have consulted/worked with organizations such as HP, BFI, local county government, the Canadian lottery, large gas companies in the eastern United States, nonprofits, and small mom-and-pop businesses.
Intrinisc Data Solutions, Inc. is based in Boise, Idaho, and was created on the concept that hiring a computer consulting firm does not have to be a costly endeavor that "breaks the bank." Instead, it must be a win-win situation for both parties (customer and mine), and it needs to be built on mutual respect.
I enjoy building long-lasting relationships with all of my clients and strive to be your partner in whatever endeavor we pursue together.
Give me a call and let me help guide you to effective and efficient IT practices.
Features
What IDSI Does Best
Salesforce Lightning Migration
Make the switch from Salesforce Classic to Salesforce Lightning with ease. Many enhanced features await along with machine learning.
Consulting
We work with your team to design, deliver and optimize a solution that best meets your and your user's needs.
Training
Lack of training is why a lot of implementations fail. We can help bring your team up to speed.
Mobile Apps
On the go solutions so your people can work from anywhere
Force.com / LWC Development
Using custom-built connectivity apps, third-party ETL tools, or Salesforce Canvas, get a true 360-degree picture of your consumers.
Data migration
When you need to incorporate existing or new data into your system. We are familiar with multiple data repository systems.
3146 W. Pebblestone, Meridian, Id 83646
+1 208 391 0898
info@ids-incorp.com